Area and drawing management
NETiKA RI bidirectional interface – AUTOCAD
The NETIKA Property repository interfaces with the ABYLA drawings manager from LABEO. The product contains the 'Standard Abyla Core' which interfaces with Autocad for your designers and with the AbylaWeb module which in turn interfaces with NETiKA RI.
AbylaWeb is fully integrated with NETiKA RI and appears on the RI page.
The tool enables you to display of your contextual drawings (block plans, building plans by layer and floor plans) including configurable themes. The themes can dynamically use all of the data from the NETiKA RI management modules (owner, occupancy, price/m², presence of asbestos, works, etc.)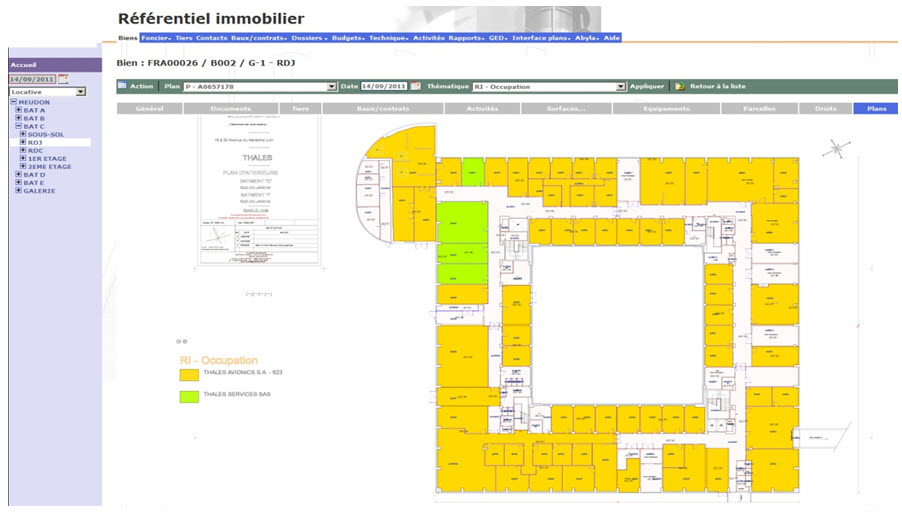 NETiKA RI ensures bidirectional synchronisation of alphanumerical and graphical references. The synchronisation includes premises, equipment and occupants. The physical and technical structure of the properties is updated automatically. Optionally, the interface module can also provide updating of the rental structure, generate leases and amendments and calculate tenant rents based on a pricing table, if required.