The site management application which helps you build faster

AproPLAN enables you to monitor your progress and collaborate efficiently with your team.
Get things done at the office and on site.
Save time
Collaboration, transparency and quality for your construction projects, and cut the time spent on admin by 75%
A version for everyone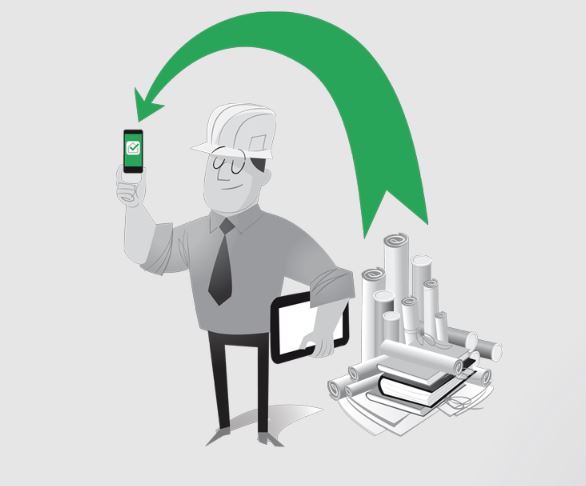 Make sure that everyone is on the same wavelength and say goodbye to old versions. You will appreciate this version, which is easy to get to grips with: the differences between the versions are automatically identified, so that your team is always in the know.
Collaborate on the move and at the office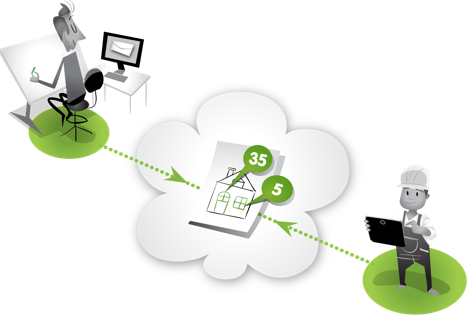 This enables architects, entrepreneurs, engineers and subcontractors to work together and stay informed at all times, even if you are offline.
Efficient problem monitoring
Document problems on your actual plan, with images, to avoid wasting time on the ensuing administrative tasks. Create clear and accurate reports and distribute them to your team and the subcontractors.
Check who can see your data
We protect and encrypt your data and make sure they are still protected and that you can still access them. We are a neutral platform so, whether you are the initiator of a project or have been invited to participate, we guarantee that you will always be able to access your information.
.
Customise your reports
Your reports reflect your work, AproPLAN enables you to customise your reports in almost any conceivable way. Create models and register them and use them for your upcoming reports
The effective management of work in progress starts here

Whether you are a Customer, Architect, Entrepreneur, Engineer or subcontractor, discover how AproPLAN can help you daily in your projects.  Request a demonstration
The components and visuals of this page are copyright © AproPLAN