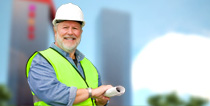 The services offered by NETiKA include the option of comprehensive maintenance services and MOC, either on site or remotely:
Application maintenance: the licence agreement includes provision by NETiKA of corrective maintenance of the software package as well as technical maintenance (application developments due to developments in the technical environment, browsers, OS, databases etc.)
Progressive maintenance: NETiKA undertakes progressive maintenance of software and customer-specific features and configurations. This progressive maintenance is undertaken either when NETiKA supplies its customers with new modules, following regulatory or technical changes or at the customer's request
Other maintenance and support services: On either an occasional or a regular basis, NETiKA can send one of its employees to its customers' premises on request, to provide additional configuration, training, data cleaning or operational support services (such as invoicing).
For customers who decide to entrust the hosting of their solution to us, NETiKA also handles all the technical maintenance of servers and installation, software updates and all the services necessary for the continuity of the service, with a 98% availability commitment
If you would like more information, contact us