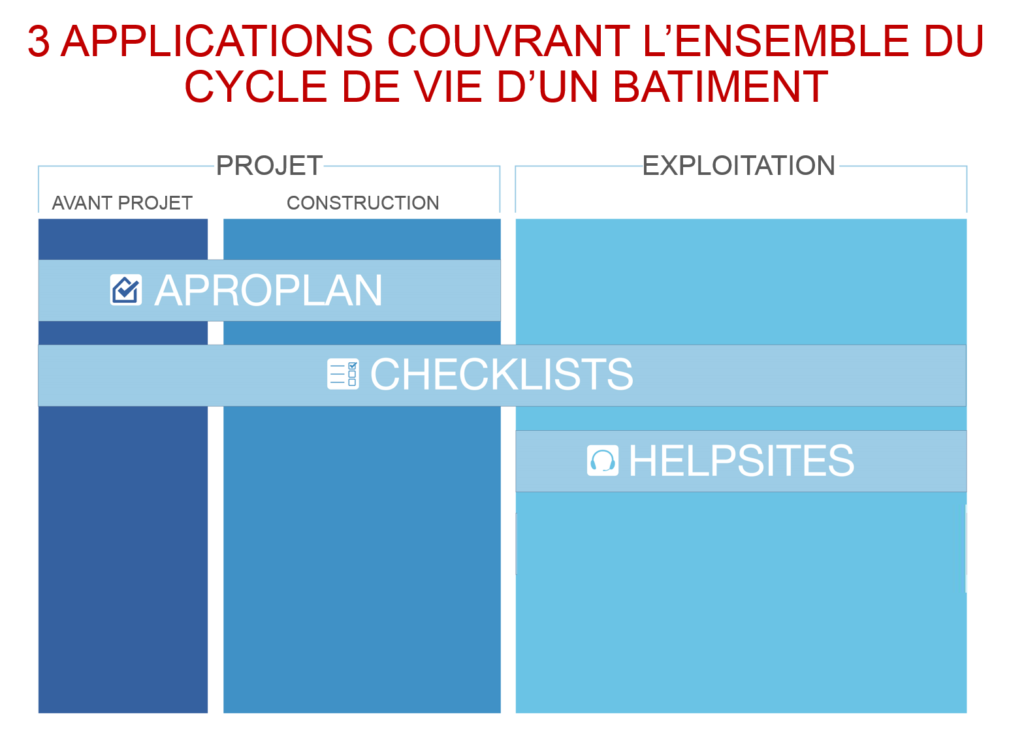 To properly understand our tools, they must be seen in context, i.e. in the Project Life Cycle (of a building, for example).
As you can see, APROPLAN is mainly used during the project design/construction phase.
It is a tool for site supervision, OPA and acceptance.
CHECKLISTS can be used at any point in the life cycle, both during the project phase and the operation phase.
As its name suggests, this is a solution for organising structured visits and process monitoring.
HELPSITES comes into play during the operation phase of the project.
It is a solution for monitoring systems, managing incidents and preventive and remedial buildings maintenance.
APROPLAN, CHECKLISTS and HELPSITES are distributed in SAAS mode and can be accessed:
In web mode for Office tasks (via a simple browser)
On a Tablet and Smartphone for mobile tasks on site.
The data are automatically synchronised, so that everyone is working on the same documents. This avoids human error.
Contact us to find out more and request a demo of our solutions.