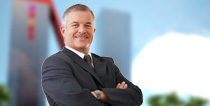 NETiKA provides its customers with an expert service in their major projects. Backed by 20 years' experience, NETiKA and its staff are committed to the success of your projects. This expert service covers all the specific rollout services for each customer, to ensure that our applications fully meet your needs:
Advanced customisation of the software package
Specific, customised development
Creation of reporting system
Integration of third-party software and interfaces
Business intelligence
Complex data migration
etc.
Our experts assure you of NETiKA's expertise in managing your organisation's assets and your employees
If you would like more information, contact us